Electrical Panel Upgrades
E&B Electric is the #1 choice in the Dallas-Fort Worth area for electrical panel upgrades and replacements. We offer both residential and commercial clients high-quality installations at a fair price. Our speed, warranty options, prices, and team of experienced, licensed electricians are just a few of the things that set us apart from the competition. We believe in providing our clients with exactly what they are looking for – which means free estimates and consultations.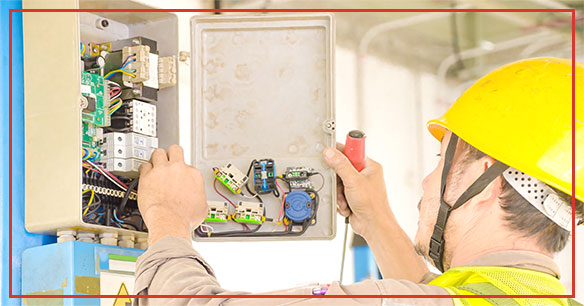 If your business is in an old building or if your home electrical panel is outdated, we encourage you to give E&B Electric a call today. Lighting and electrical service panels have come a long way over the years, resulting in existing systems needing an upgrade in order to withstand your electronics, appliance, and lighting needs. When you upgrade your electrical panel, you will be able to run several different electrical appliance at the same time – with the lights on – without overloading the system. Unfortunately, many older systems cannot carry this kind of load, resulting in a system overload or even power outage. Not only is this inconvenient for your business, but it can be costly and time-consuming. This is why we encourage you to contact us today to schedule a consultation. We will be able to determine if your system is in need of an upgrade and provide you with a quote right on the spot.
About Our Electrical Panel Upgrades
Our team of licensed electricians have the experience and knowledge necessary to safely rewire and upgrade your business or home's electrical panel, ensuring everything is up to code and safe. There are numerous reasons you may be in need of an electrical panel upgrade, such as: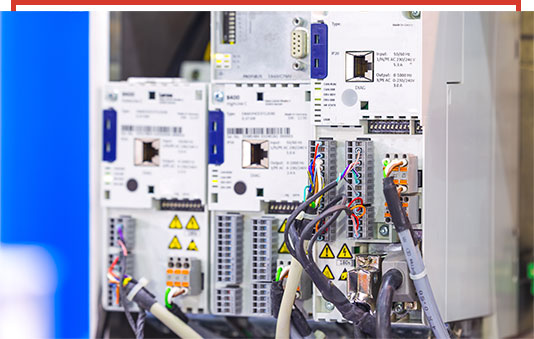 To add more circuits and outlets
To reduce overloaded breakers that "trip"
To add circuits designed for sensitive electronics
To accommodate more vast appliance electrical needs
To accommodate a remodeling project, whether for your home or business
To eliminate any dangerous electrical practices, such as running extension cords and plugging multiple appliances into an unsafe source
If you would like to learn more about our DFW electrical panel upgrade services, please contact E&B Electric today. We offer a range of upgrade services, including fuse-to-circuit breakers and 100 amp to 200 amp upgrades. We are fast, affordable, efficient, and most importantly, safe. It is important that your business or home's main electrical panel is inline with city codes and able to properly distribute power in your home. Our licensed Irving electricians approach each and every project with the highest regard for safety and client satisfaction. To learn more about our team or what you can expect when you choose E&B Electric for a panel upgrade, contact us. We understand how important it is for you to have your commercial property's electrical panel upgraded as quickly as possible in order to prevent an interruption of business, so give us a call today!